As my special welcome gift to you, in addition to your Bichon Buzz signup,  I'm giving you a copy of Easy Recipes for Kids. 
This is an ebook that I wrote to introduce kids to baking dog treats for their dogs.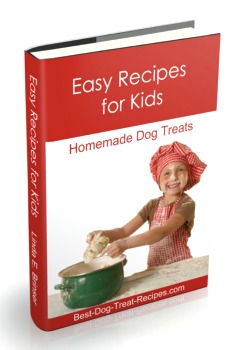 Here's what you'll get:
Dozens of dog treat recipes that are easy to make
116 pages of recipes and tips for making dog treats
Each recipe uses only a few common ingredients. You probably have most of them in your cupboard already.
Healthy ingredients that are good for your dog
Even a special dog treat recipe for allergic dogs
How will it help you?
As a former 3rd grade teacher, occupational therapist and mother of five, I've had a bit of experience working with kids. I'd like to share my knowledge and experience with you.
The recipes in this book are designed to be used by kids and their teachers, parents or grandparents, and they can be used to introduce children to baking.
You'll find:
Tips on how to teach your kids to bake
Learn how to pick an age-appropriate recipe for your child
Ways to guarantee your child's success
How to help your child feel proud of his skills
Give your child a new way to bond with his dog
A way to teach your child the importance of caring for his pet
What if you don't have kids?
You don't have to have kids to make these recipes.
They are written so that kids can make them, but anyone–young, old, experienced or inexperienced–can use them.  And quite a few of us older folks have made them 🙂
Enjoy the recipes!
Sign up for the Bichon Buzz now…
After you sign up, you will receive an email that will ask you to confirm your subscription.
You can download your copy of Easy Recipes for Kids here on this page.
What you can expect in the Bichon Buzz newsletter.
Every 2 weeks you'll get updates on the latest Bichon information.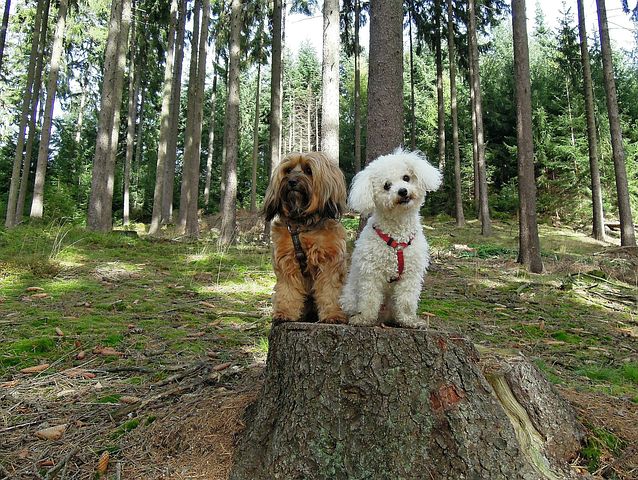 Researched information that is tailored to your Bichon Frise's needs
Step by step Bichon Frise care instructions
No hype – just down to earth content that matters to you
You'll be the first to know about any new topics or updates on All About Bichon Frises.com
Free tips and info not offered on my website
Exclusive access to special deals and sales on dog products that I find, just for you
I respect your privacy.  I will never sell or rent your information or give it to anyone else.
You can unsubscribe at any time.
Thanks for your interest!  I appreciate it, and I'm looking forward to getting to know you.  Feel free to write to me with thoughts and suggestions here.
Linda