Feisty, Fun-loving and Frustrating to Train!

Don't ever mistake Bichon Frises for just another dog breed! Feisty and spirited, the Bichon dog is a great family dog and a good choice for people with allergies or those living in a small home or apartment.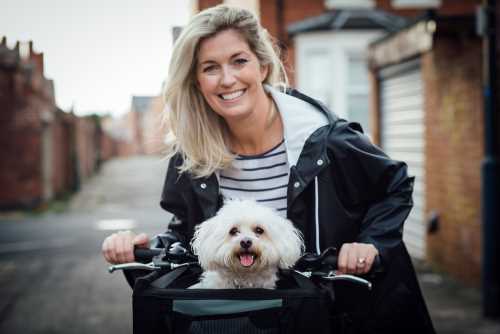 Bichons are Family
A well behaved Bichon will be part of everything that you do!
Bichon Frises love their people and they love to be included in all your activities.
Gentle and affectionate, Bichons love to entertain. And, if trained correctly, they will steal your heart and become a central figure in your life!
You're in the Right Place if…
How Old is your Bichon Frise?
New Puppy
Do you have a brand new puppy or are you planning to get one?
Bichon puppies are adorable little creatures who win your heart in a minute!
But, to make sure that you enjoy your new puppy, you need to be organized and ready for her.
I'll give you tips on what you need and what you need to do before you bring her home.
Bichon Frise Adult
When your Bichon is an adult, you'll have the best times together!
If you have trained him properly, he'll be housebroken and well mannered, no matter where you take him.
Bichons are quite portable, so you can easily take your little dog with you.
Make sure you enjoy every wonderful minute with your full grown Bichon Frise.
See info on adult Bichon Frises…
Senior Bichon Frises
It happens to all of us. We eventually get old, and so will your dog.
And, just like us, they suffer from problems in their old age.
Dogs have stiffness and pain in their joints, and sometimes lose their sight or hearing.
Older Bichons also get diseases like diabetes, kidney disease, cancer or Cushing's.
Fortunately, in many cases there are natural treatments to help your dog. I'll give you ideas that may be able to help her.
Get your Free ebook and Don't Miss a Single Copy of the Bichon Buzz!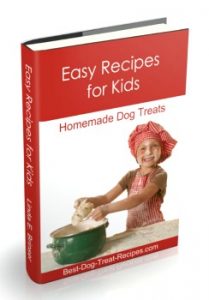 Grab your free copy of my ebook, Easy Recipes for Kids and sign up for the Bichon Buzz, my bi-weekly newsletter. What's in it for you?
Thoroughly researched information that is tailored to your Bichon's needs
The latest up-to-date information about the Bichon breed
Free tips and info not offered on the website
Access to insider deals not available to the public
You'll be the first to know about new articles on the site
Get more information or sign up below!
Welcome! So glad you're here!
Hi! I'm Linda and this is my current dog, Skipper. Skipper is just one of many dogs that I've had in my life–many breeds and sizes. I love them all!
One of my very favorite dog breeds, of course, is the Bichon Frise. I've fallen in love with the breed and I'd love to share with you all the things I've learned.
Lately I'm spending more time than I used to, on dogs. You see, I'm retired now. Retired from teaching, occupational therapy and from raising 5 kids.
My goal now is to provide you with the best, most accurate information about the Bichon Frise breed. And to help you enjoy your dog, keeping her happy and healthy as you go through life together.
To make sure that you get only the best, I research everything thoroughly. Everything I give you is accurate and original.
So, let's stay in touch. Contact me anytime and do make sure that you sign up for the Bichon Buzz newsletter!